THE MISCARRIAGE & INFANT LOSS MEMORIAL BOOK IS NOW CLOSED
THE SITE IS DEDICATED TO RUTH ROSENTHAL-ENGLISH WHO MISCARRIED AT 14 WEEKS OLD JUNE 14th 1995,SABINE ROSENTHAL-ENGLISH MISCARRIED AGED 20 DAYS ON 4TH JULY 2003, THOMAS KLAUS ROSENTHAL-ENGLISH MISCARRIED AGED 29 DAYS FROM CONCEPTION ON 12 TH DECEMBER 2005 & FRANZ XAVER ROSENTHAL-ENGLISH MISCARRIED AGED 20 DAYS FROM CONCEPTION ON 18TH NOVEMBER 21013 ".St.Anne Pray for us.
############################
Poor Clares in Wales pray for those who have lost a baby
An enclosed community of sisters in Wales,UK do a lot to help those who have lost babies through miscarriage and Infant Loss by their prayers.
The Poor Clare sisters are a contemplative order,but they are also very active on the internet.We give their full details below.
Ty Mam Duw Poor Clare Colettine Community
Upper Aston Hall Lane, Hawarden, CH5 3En WALES GB
If you go on their website you can have the sisters
pray for your intentions
.They also tell us,
"As Poor Clares we also have a great devotion to St Colette who is a patron for the unborn, and to whom many pray who want to conceive a child. Once a year we have a great public Mass where all who attend are blessed with a veil containing a relic of St Colette. We have , praise God many so called ' St Colette babies '
Through the kindness of a dear friend of ours in America we also have a free CD for anyone who would like to pray the Chaplet of St Colette for such an intention."
You can even get a regular email from them called
CLARESHARE
.These wonderful nuns spend their entire life in prayer.All actions of the day are offered by them to God.If you need prayer and help spiritually why not check out their website.
The Casket of St Colette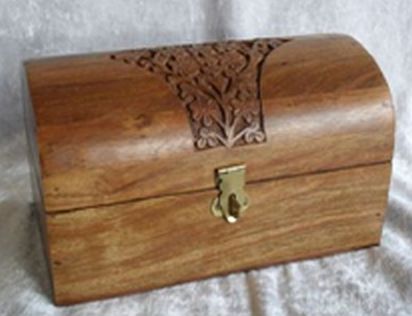 J + M+A


Dear Little hearts,

In response to the tears and pain of many mothers, and those desiring to be mothers, we are inspired by the Holy Spirit to begin this new simple initiative

This casket will be placed upon the altar every Saturday at St Colette's celebration and the praying of the chaplet. This casket is for the names of unborn life that was lost through miscarriage, and for children who died in their early years. The names will not be read out in public , but will be placed in the casket for the community to pray over... the casket will be placed next to the relic veil of Colette.

If you have any names that you would like to send us, please do so, we are here for you.http://www.poorclarestmd.org/prayer/intentions.php

Lovingly all your sisters
http://www.poorclarestmd.org/2011/start.html


Prayer after loss of a Child

My Darling child, you have gone to Heaven to be eternally happy, and are now in the company of the Holy Innocents there. It was a thing hard for me to understand when you were taken from my arms, for parting with you has caused me grief that few can know. Yet in all my grief I am happy very happy for you, because I know the joy that is yours. Your joy is now my joy too, because I feel I had a part in bringing it to you. Now that you are in Heaven, I realise that you are mine in a truer sense than you could ever be on earth. I cannot lose you now through sin .While parting with you was hard , I would not wish you back, because I know that you are happier than I could ever make you here with me. Help me ,as you now can with your intercession, that I may be completely faithful to all my duties here on earth and merit to receive you again in eternal joys where there will be no more sorrow or parting from those we love. AMEN





Prayers of a Mother

You are still my little baby and will surely regard the prayers of your

Mother who bore you .So darling ,with confidence I speak to you.

Intercede for me to obtain the favour that I here ask as a Mother

through her child who stands before the throne of God. But ,if what I ask

is not according to the wisdom and loving designs of Almighty God for

me and others, then ask Him to grant what is best according to His good

pleasure and to give me the wisdom and faith to conform my will to His.